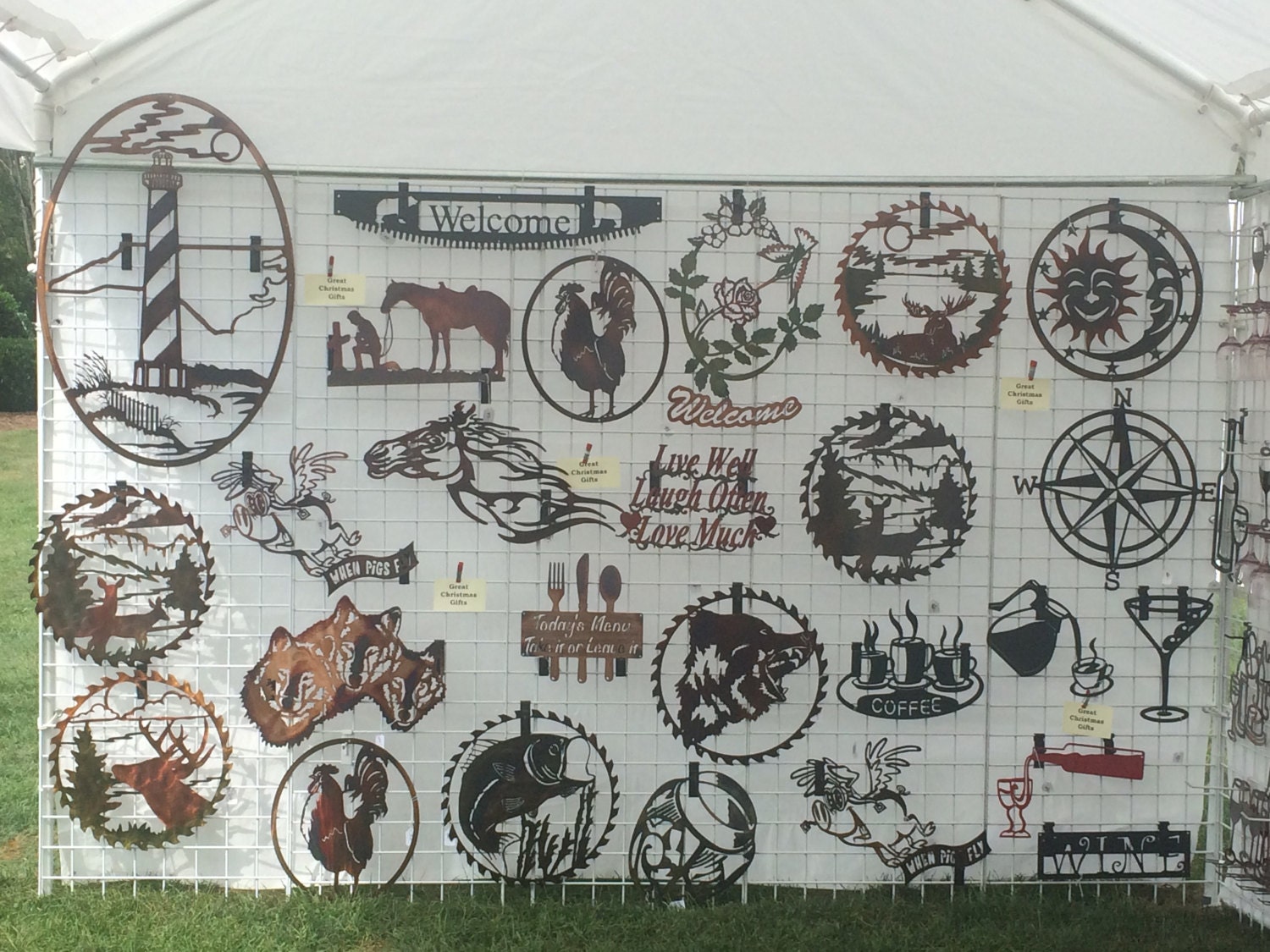 For more than 30 years, my wife Cathey and I have been a team in various business ventures and in life. In 2010 we both decided it would be great to take up a new hobby in making metal art. We bought some parts and pieces and built a cnc table and then added a plasma torch to it. We started out by cutting some simple pieces for friends, family and just anything so we could watch our new creation work. Over the years we've moved into more intricate and detailed pieces with higher end finishes.

Together we kick around new ideas for the next metal art projects. Drawing on my experience as a machinist for almost 40 years we began working with metals in a whole new way. While the metal art pieces we create may not be made to the same exacting tolerances as the high precision parts I make on a daily basis, we still hold to the same high quality standards.

Our wall art designs range from contemporary designs, to wildlife designs, to what we affectionately call "redneck wall art", and almost everything in between.

We can also create custom metal art items such as personalized welcome signs, company logos, unique personalized gifts, address signs, gate inserts, and more.
If you need a custom project done, contact us to find out how we can help you "turn your ideas into steel".